Battle Of Gettysburg Cyclorama
_______________________
Battle Of Gettysburg Cyclorama,
after Paul Philippoteaux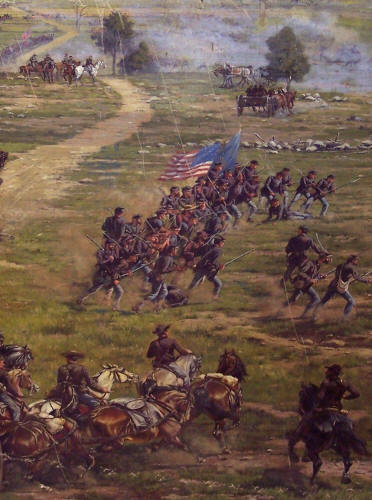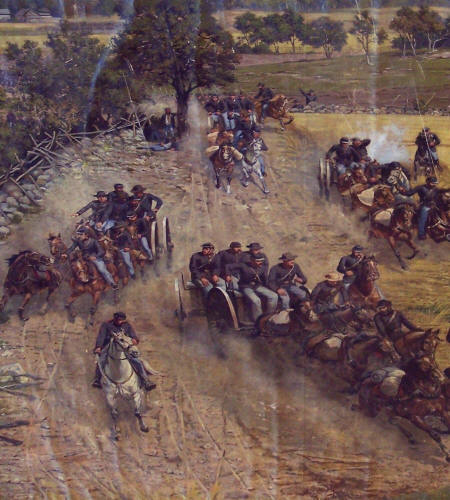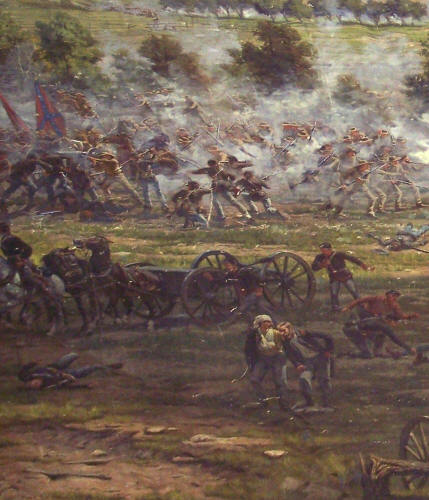 Larry D. Laster of Lasterís Fine Art & Antiques
sold this remarkable piece of American history (Appraised at $8.5 million) to an astute group of North Carolina investors in 2007, who bought it from Wake Forest University. Laster's Fine Art and Antiques acted as the exclusive agent for the sale.
This tremendous work of art is once again being offered for sale. Laster's Fine Arts will be honored to assist an interested buyer with this fine piece. Please contact us with inquiries.