Antique Maps Page 2...
UNITED STATES OF AMERICA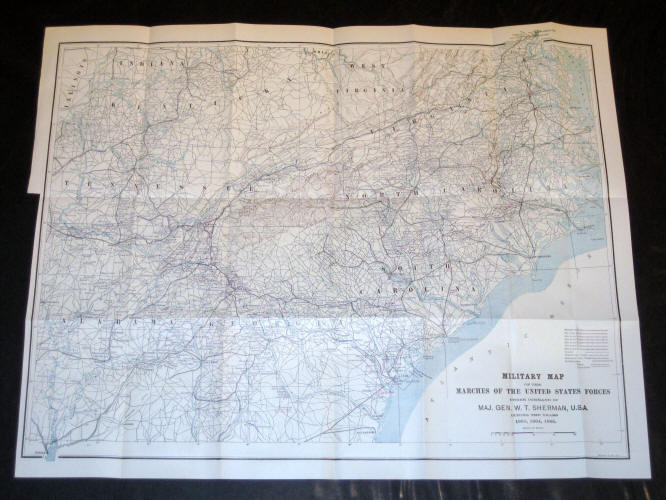 "Military Map of the Marches of the United States Forces Under Command of Maj. Gen. W.T. Sherman, USA, During the years 1863, 1864 and 1865." Printed by Bormay & Co., NY, ca. 1880. Very clean with no damage. Measures 18" x 22 1/2." - $125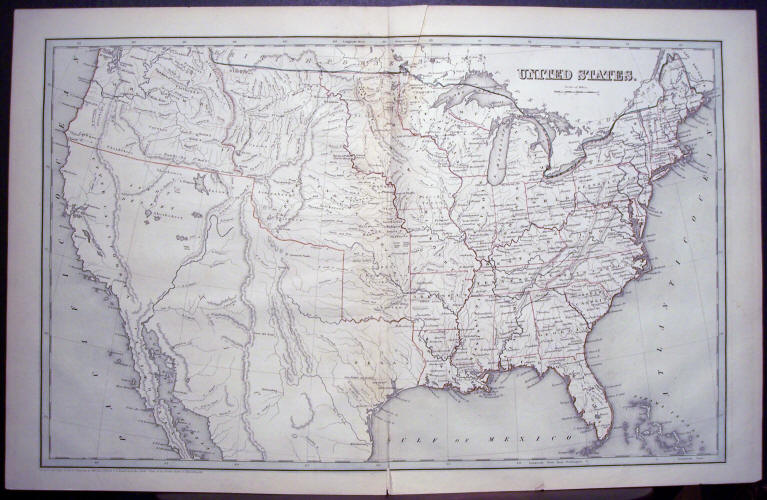 T.G. Bradford: "United States" 1841 Original Hand-Colored Engraving. The states and territories are outlined in color. There is a diagonal crease in the upper portion at the fold and a slight separation in the lower fold. The sheet measures 16" x 25." - $600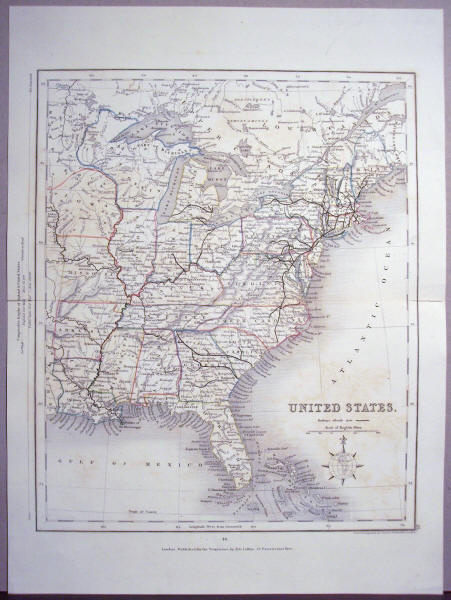 H. G. Collins: "United States, Railways Already Open" ca. 1835 Original Hand-Colored in Outline Engraving. Sheet measures 14 1/8" x 10 1/2." There is a tear along the fold. - $110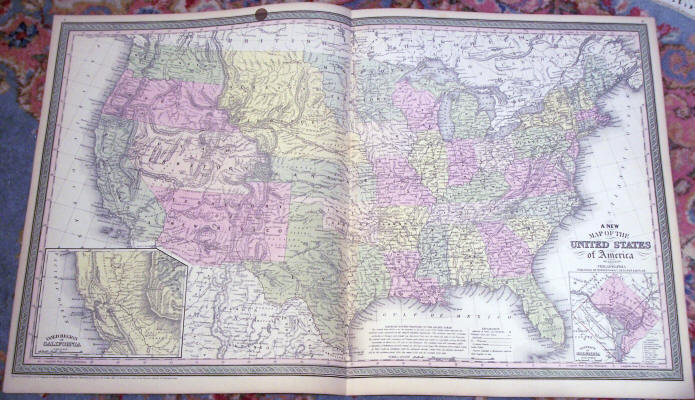 Cowperthwait, DeSilver & Butler: "A New Map of the United States of America" by J. H. Young, 1850. The map is in excellent condition except for a small circular stain on the top border. Map measures 17" x 27." - $400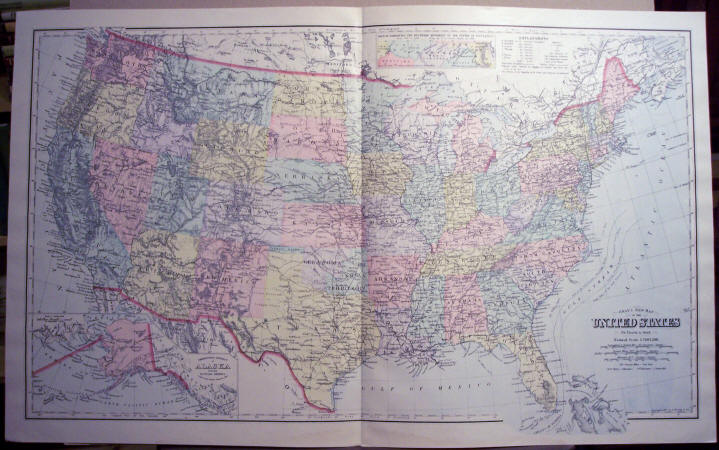 Frank A. Gray: "Gray's New Map of the United States" 1897 Original Hand-Colored Lithograph, measuring 17 1/2" x 28 3/4." - $130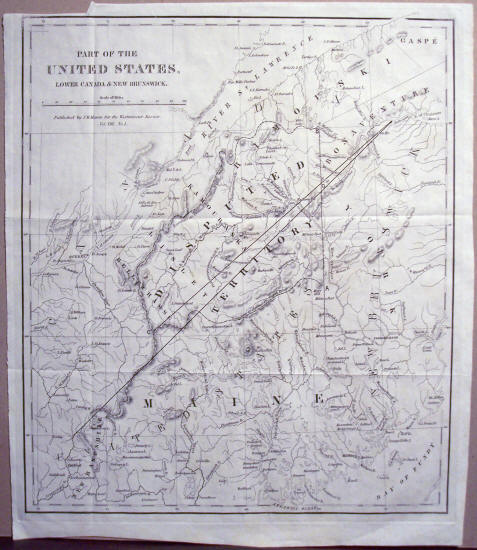 J. M. Mason: "Part of the United States, Lower Canada & New Brunswick," ca. 1840 Original Colored Engraving illustrating the disputed territory in the border controversy. Sheet measures 13 1/2" x 11 1/2." - $100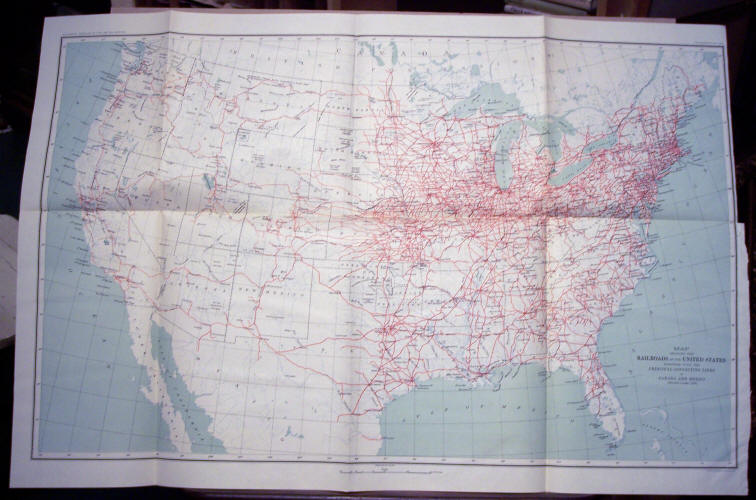 "Map Showing the Railroads of the United States Together With the Principal Connecting Lines in Canada & Mexico" Eleventh Census 1890 Original Color Lithograph, measuring 19 1/2" x 29." - $130
See More Maps...
CONTINENTS & COUNTRIES - WESTERN USA - CENTRAL USA - SE USA 1 - SE USA 2 - NE USA 1 - NE USA 2