Battle Of Gettysburg Cyclorama
_______________________
Antique Maps Page 6...
SOUTHEASTERN USA (NC, SC, VA, WV)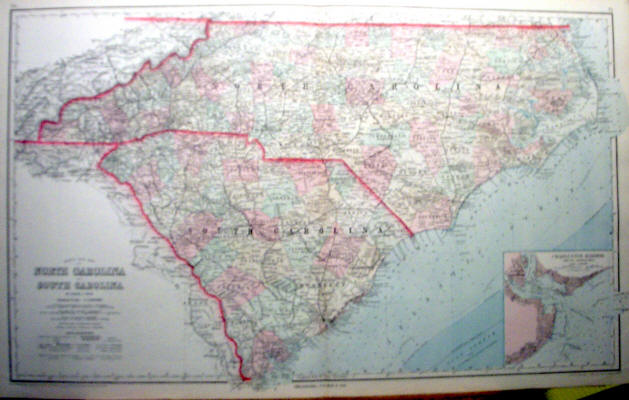 "Gray's New Map of North Carolina and South Carolina," 1881. Double-paged and measuring 17 " x 28." - $100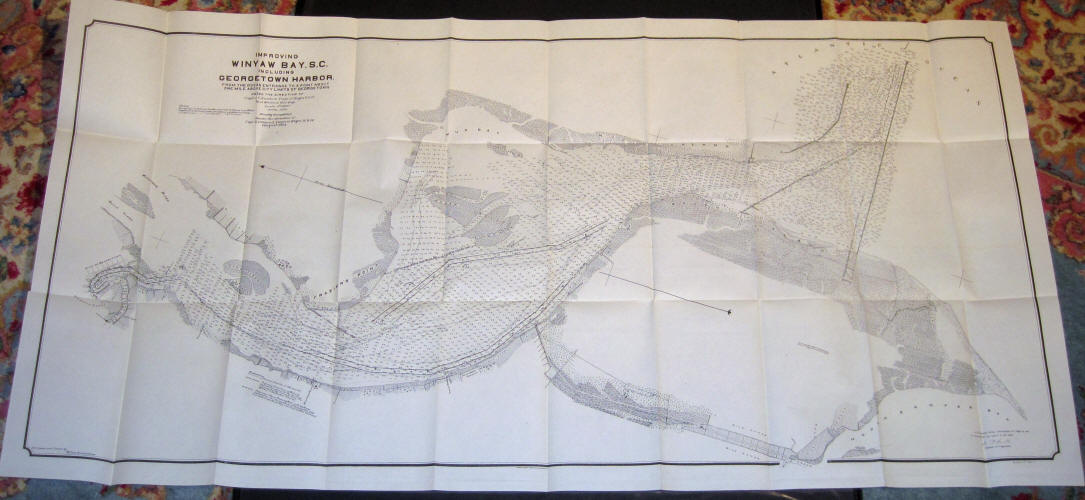 "Improving Winyaw Bay S.C. Including Georgetown Harbor, From the Ocean Entrance to a point about one mile above the city limits of Georgetown" Under the direction of J.C. Sanford, Corps of Engineers, USA, April 1903, Finally completed under the direction of G. P. Howell, Corps of Engineers USA August, 1903. House Document 398, Printed at US Engineers Office, Charleston SC, Sept. 26, 1903. Map has several folds and is lightly toned. 22 3/4" x 45 1/4." - $250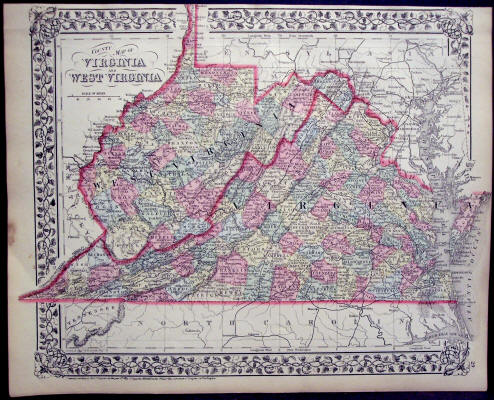 S. Augustus Mitchell: "County Map of Virginia and West Virginia," 1874. Original Hand-Colored Single-Page Map from Mitchell's New General Atlas. Measures 12 1/4" x 15 1/4." Some foxing and a stain in the margin of the left-hand side. - $85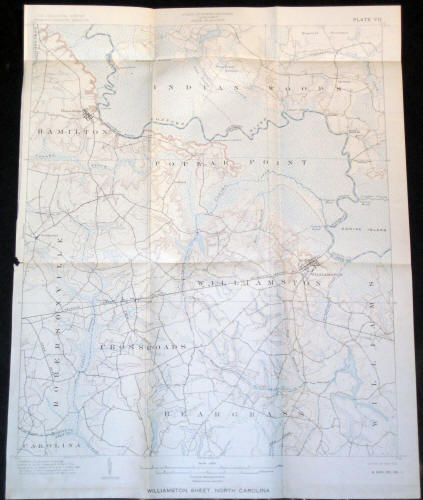 "Williamston Sheet, North Carolina" U.S. Geological Survey, Plate VII, Sept. 1902. Map has several folds and a small tear on the left margin. 19 3/4" x 15 1/8." - $100
See More Maps...
CONTINENTS & COUNTRIES - USA - WESTERN USA - CENTRAL USA - SE USA 1 - NE USA 1 - NE USA 2