Antique Prints Page 16...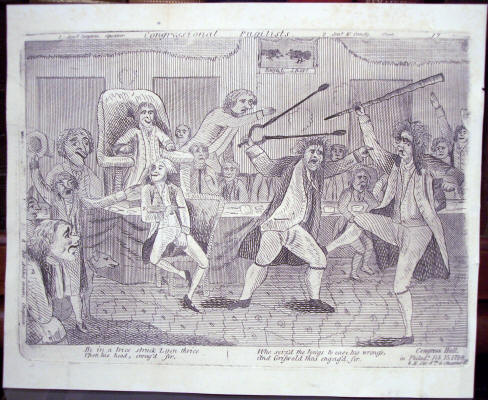 Unknown Artist: "Congressional Pugilists" Original Etching on Woven Paper, 1798. This rare historic satirical etching depicts Matthew Lyon, a US Congressman from Vermont and Roger Griswold, a noted Federalist representative from Connecticut, engaged in a brawl on the floor of the House of Representatives. This "Lyon-Griswold" incident is still referred to when encountering hostile political situations in Congress. The print was presented in a folded manner, causing a crease which runs vertically in the left third portion of the sheet, but it is quite un-noticeable. A couple of light creases are also present in the right portion. There are two small tears in the right margin, which is 1/8" at the bottom of the plate mark and 3/8" at the top. Some foxing and toning are present. The sheet measures 7 3/8" x 9 1/8;" plate mark is 6 3/8" x 8 3/4." - $1750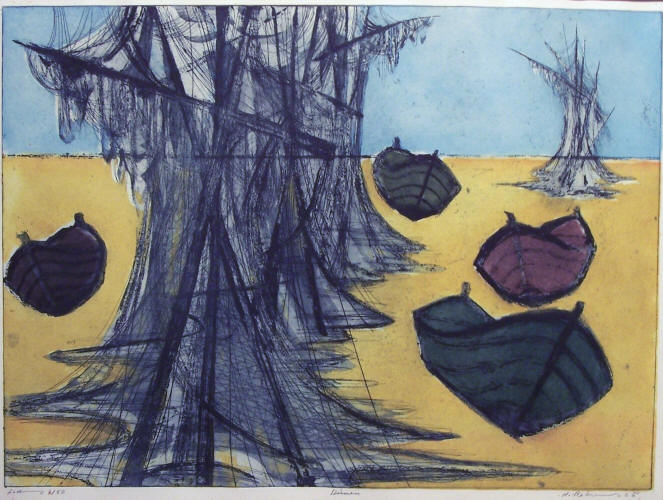 Unidentified Artist: "Dunen" Original Pencil-Signed and Titled Lithograph, 1965. Numbered 3/50. Full sheet measures 21 1/4" x 29 3/4." Excellent condition. - $225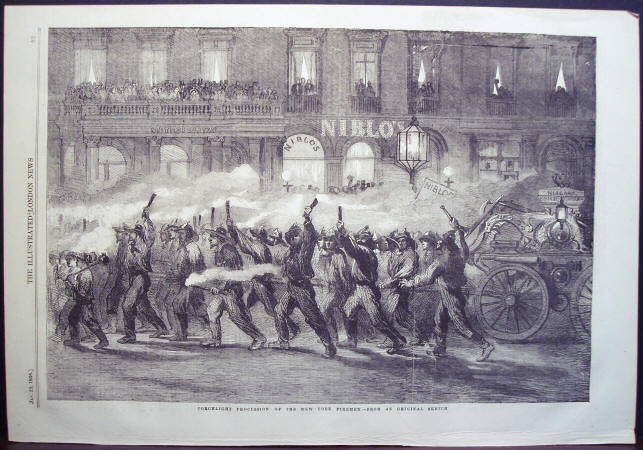 Unidentified Artist: "Torchlight Procession of the New York Firemen - From An Original Sketch." Original Woodblock Print from the Illustrated London News on January 23, 1858. Nice condition overall. Sheet measures 10 7/8" x 15 3/4." - $175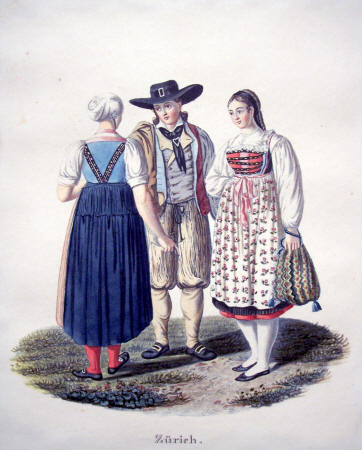 Unidentified Artist: "Zurich," Water-colored Lithograph Print. Circa 1800, Measures 7" x 5 3/4." - $100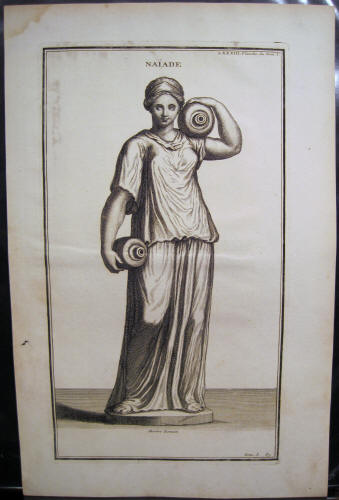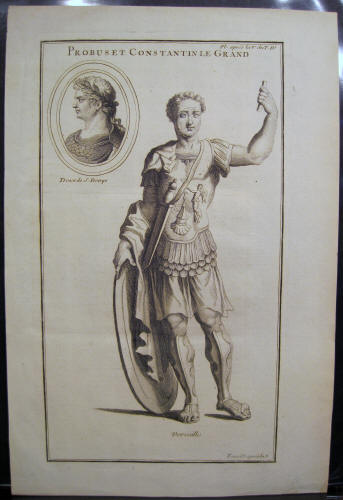 Unknown Artist: Pair of 18th Century Engravings of Constantine and Naiade, lightly toned with stains in the upper left of Naiade. 12 7/8" x 7 3/8;" - $175 pair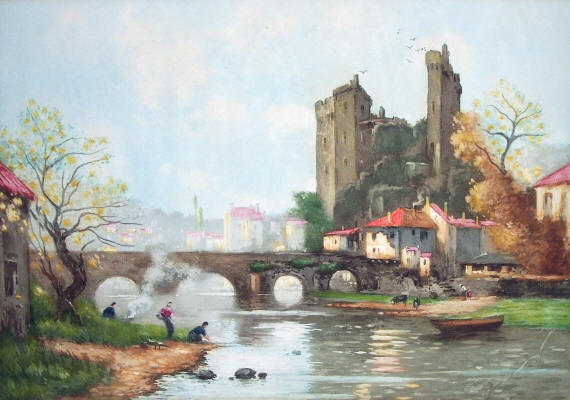 Unidentified Artist: Original Pencil-Signed Color Lithograph, #208/250. Signature Illegible. Circa 1931, Measuring 18" x 25 1/2." - $275
See More Antique Prints...
ARTISTS: A B C D E-F G-H I-L M N-O Pa-Po Pr-Pz Q-R S T-V W-Z