Rare Books Page 1...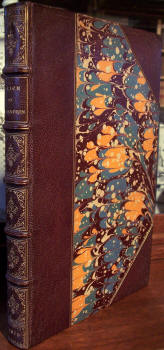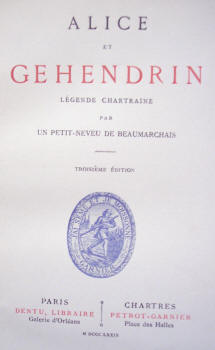 Alice et Gehendrin, Legende Chartraine Par Un-Petit-Neveu De Beaumarchais. Third Edition, Paris: Denty, Libraire; Chartres, Petrot-Garnier, 1879. Signed Dupre binding in 3/4 Maroon leather and marbled paper, top edge is gilt. Very nice condition. Gilt-ruled front and back, spine has ornate gilt decoration in six compartments with raised hubs. 8 3/8" tall. - $100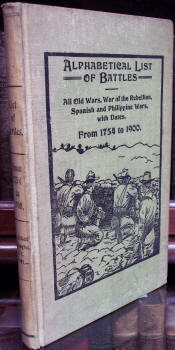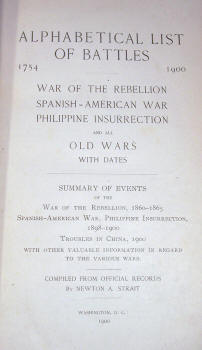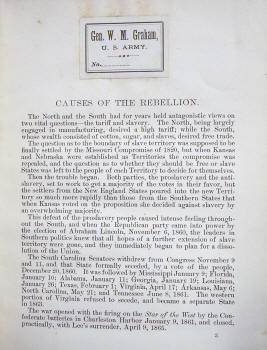 Alphabetical List Of Battles 1754-1900 by Newton A. Strait. Washington, DC: 1900. Bound in original publisher's cloth with black lettering on spine. Cover shows wear and corners and ends are bumped. Interior has occasional foxing and some pages are unopened. Ownership label of 'Gen. W. M. Graham, US Army' (Civil War Union General Commander of the 2nd Regiment of the District of Columbia Infantry, April to September, 1865) inside front cover and on Page 3. 9 1/4" tall; 252 pages. - $150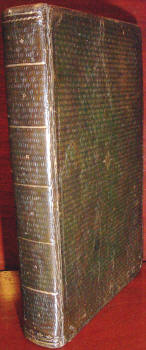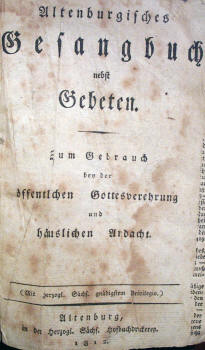 Altenburgisches Gesangbuch. Altenberg, 1812. Signed and dated binding, C.T. 1823. - $100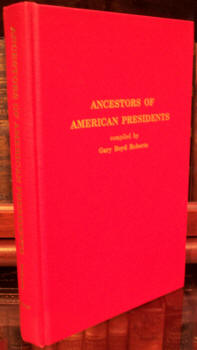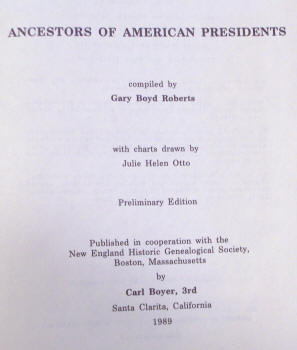 Ancestors Of American Presidents Compiled by Gary Boyd Roberts, With Charts Drawn by Julie Helen Otto. Preliminary Edition, Published in cooperation with the New England Historic Genealogical Society, Boston, Massachusetts by Carl Boyer, 3rd; Santa Clarita, California, 1989. Red cloth binding with gilt lettering on front cover and spine; very clean, nice copy. 306 pages, 9 1/4" tall. - $185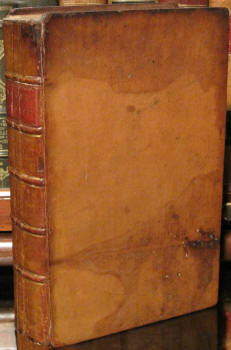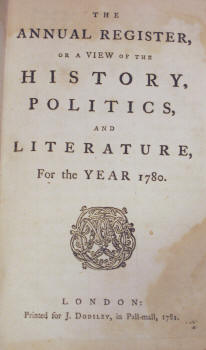 The Annual Register Or A View Of The History, Politicks, And Literature, For The Year 1780. London: Printed by J. Dodsley, 1781. Two Vols. In One; 404 pages and then 251 pages plus 11 Contents pages. Bound in full original calf leather with raised hubs and six compartments on spine, a red label and '1780' in gilt stamped. Wear to extremities, top and bottom of spine chipped back hinge broken but still holding; front hinge weak. The front cover has stains. Internally some staining to end-papers and Title Page through to Page 13 then again at the top of pages 159-193. Pen ownership on first free endpaper 'P. (Paul) Panton. 8 3/8" tall. - $400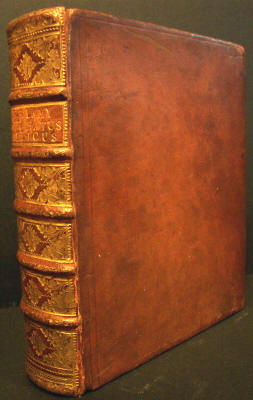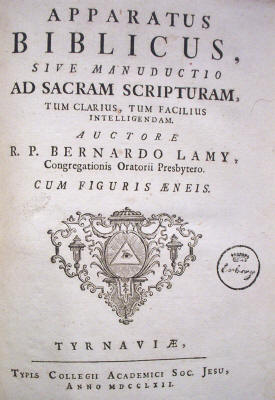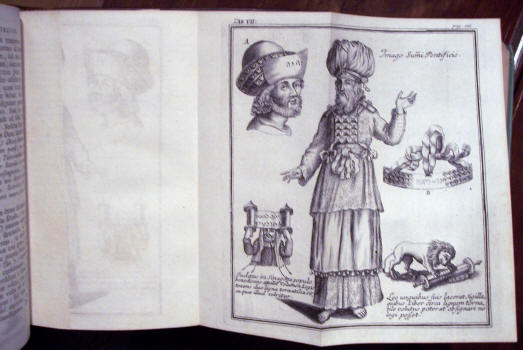 Apparatus Biblicus. Tyrnaviae: Typis Collegii Academici Soc. Jesu., 1762. - $950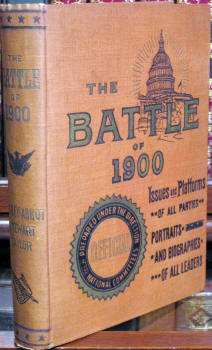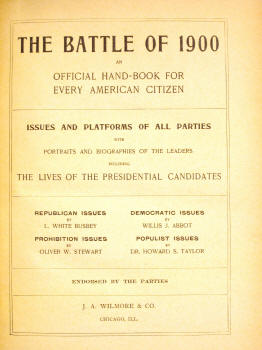 The Battle of 1900: An Official Hand-Book for Every American Citizen. J. A. Wilmore & Co., Chicago, IL (1900). Bound in original light brown cloth with decorated cover and spine. No dust-wrapper. Some wear to extremities; a little soiled. Interior toned due to poor quality paper. First inner hinge cracked (Also due to inferior paper). Otherwise in decent overall condition. 9 3/4" tall. - $85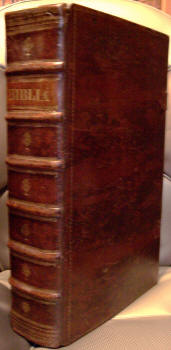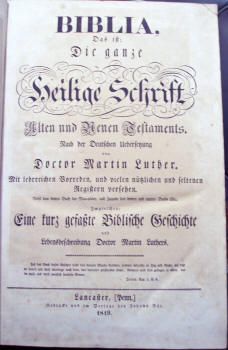 Biblia, Das Ist: Die Ganze Heilige Schrift Alten Und Neven Testaments Duach Doctor Martin Luther, Lancaster, Pennsylvania: Johann Bar, 1819. This is the first folio German Bible printed in America, noted in the scarce decorative gilt binding. Bound in full original mottled calf, with gilt tooling on front and rear covers, with the spine divided in seven compartments by six raised hubs; missing clasps. Very nice condition; 14 3/4" tall. - $950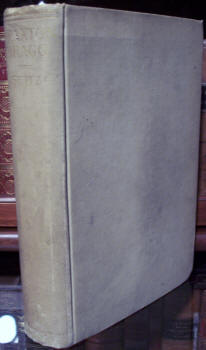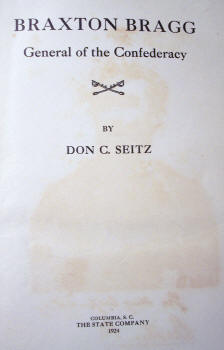 Braxton Bragg: General Of The Confederacy by Don C. Seitz. Columbia, SC: The State Company, 1924. Bound in gray publisher's cloth with gilt lettering on the spine. The exterior is soiled, bumped, rubbed and stands a little lop-sided. There is a slight cut on the letter 'a' in 'Braxton.' The interior is foxed. The previous owner's pen signature is inside the front cover and a bookplate was removed under the signature; first flyleaf is missing. 544 pages; 9 5/8" tall. - $135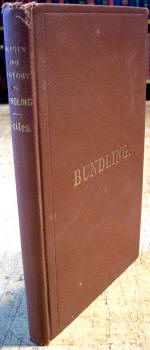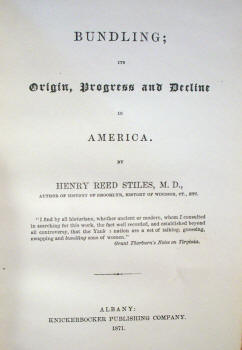 Bundling; It's Origin, Progress and Decline in America by Henry Reed Stiles, M.D. Albany: Knickerbocker Publishing Co., 1871. - $70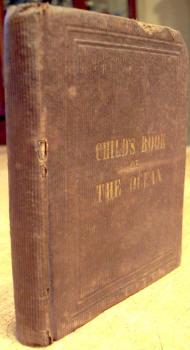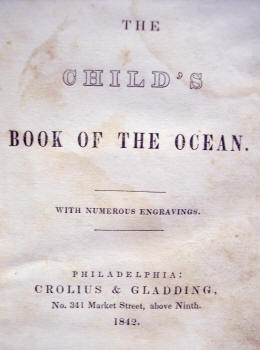 The Child's Book Of The Ocean. Philadelphia: Crolius & Gladding, 1842. Original Publisher's Cloth Binding. 144 Pages, 4 1/2" Tall. - $125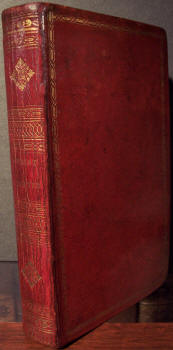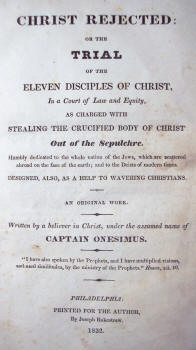 Christ Rejected: Or The Trial Of The Eleven Disciples Of Christ by Captain Onesimus. Philadelphia: Printed For The Author, by Joseph Rachestraw, 1832. Bound in full red leather binding with gilt tooling on the front, rear and spine. This is a fine early American binding, possibly bound by Rakestraw. There is some general wear, including bumped corners and the first signature is almost loose. The interior is foxed and 1/3 of last blank flyleaf missing. 7" tall. - $100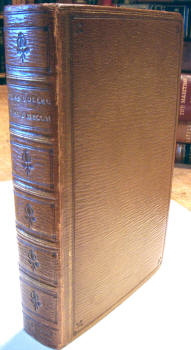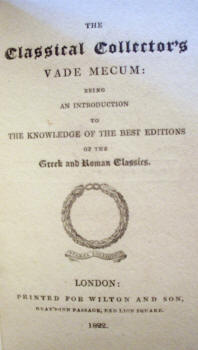 The Classical Collector's Vade Mecum. London: Wilton and Son, 1822. - $320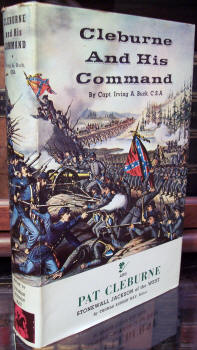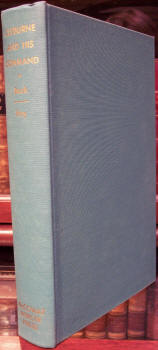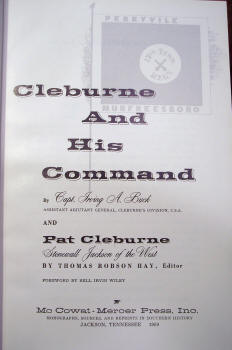 Cleburne And His Command by Capt. Irving A. Buck and Pat Cleburne. McCowat-Mercer Press, Inc., Jackson, TN, 1959. Original blue cloth binding with gilt-lettered spine in very good or better dust jacket with some rubbing at the points and at the spine ends of the jacket. Very good overall condition. 378 pages; 9 1/2" tall. - $90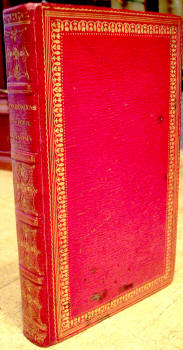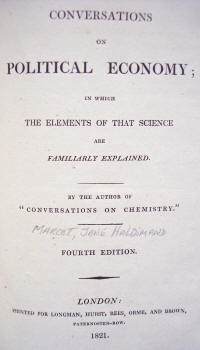 Conversations On Political Economy by Jane Haldimand Marcet. Fourth Edition. London: Longman, Hurst, Rees, 1821. Full Red Morocco Leather, Elaborate Gilt Decoration On All Foredges. 7 1/8" Tall. - $225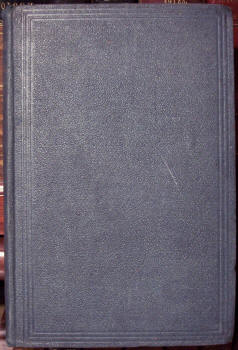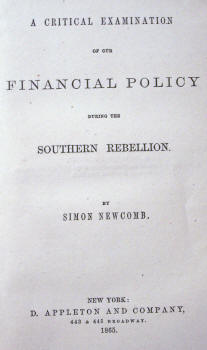 A Critical Examination of Our Financial Policy During the Southern Rebellion by Simon Newcomb. New York: D. Appleton and Co., 1865. Bound in original green pebble cloth with blind-ruled covers and gilt-lettered spine. Corners and extremities are bumped, spine ends bumped and a 3/8" tear is at the top of the left spine. The interior is tones with light occasional foxing. The previous owner's pencil signature is inside the front cover and the last flyleaf. 222 pages and 6 pages of advertisements; 7 1/8" tall. - $225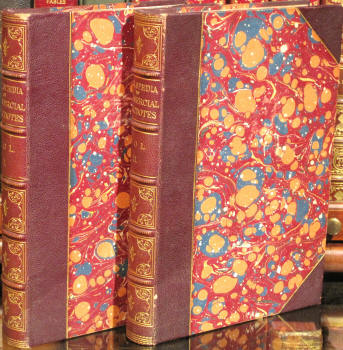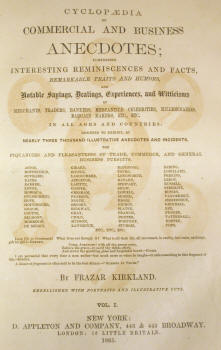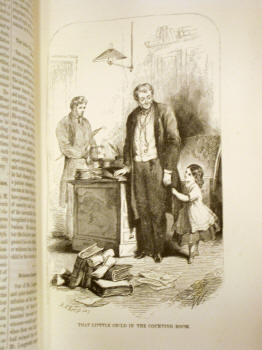 Cyclopaedia of Commercial and Business Anecdotes by Frazar Kirkland. Embellished with portraits and illustrative cuts. New York: 1865, D. Appleton and Co. Bound in 3/4 Morocco leather and marbled boards with gilt-decorated spines in six compartments and raised hubs. Some wear to extremities, corners bumped. Still very sound. Some bow to back cover of Vol. 1. Interior clean and tight. Previous ownership penciled and stamped on first free flyleaf. 9 5/8" tall. - $200
See More Rare Books...
TITLES: A-C D-F G-I J-L M-O P-Q R-T U-Z